A company in full transition
Strategy as a guide for the future
The Business Model of Gudie Leisure Farm focuses on creating jobs for young people in Uganda. As Business Manager Apprentice (BMA), young people receive a profound agricultural training on the farm, after which they return to their home village and set up their own mini Gudie Leisure Farm (VELA). Such a VELA, or a Village Entrepreneurship Learning Association, is in turn responsible for educating young people in that village. The multiplier effect of the program cannot be overestimated since other actors in the value chain are also involved with the VELA and thus creating additional employment.
But Gudie Leisure Farm faces many challenges. The company is in full development and managed to attract the interest of various international actors. The result? A  significant investment in the farm and its model!
With this enormous growth ahead, the company needs a long-term vision and a sophisticated strategy. Exchange experts Katy Vancoillie, founder of the professional bachelor Idea & Innovation at the Erasmushogeschool, and Johan Borghys, long-term strategist at the Colruyt group, went to Uganda to advise Gudula Naiga Basaza on the development of her ambitious project.
The tandem Katy-Johan did an in-depth investigation at the company, after which it drew up a long-term strategy together with Gudula. The VELAs play a crucial role in this strategy, but the many partners are also actively involved in order to make use of the full potential of the entire network.
Together with Gudula, Katy and Johan are examining the next steps within the program. Be assured, social impact will not be missing!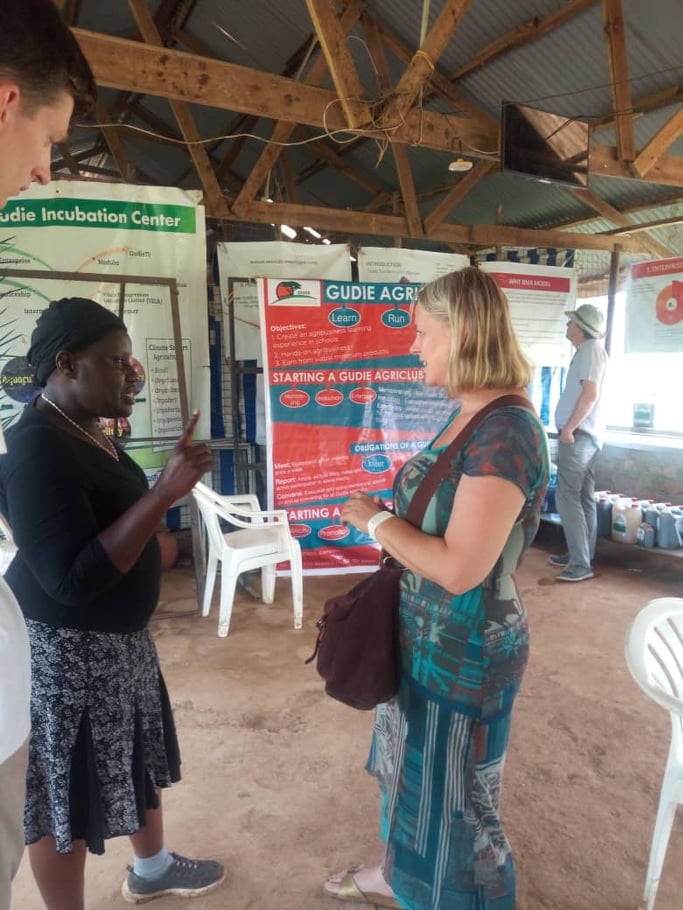 Donate
Do you want to support companies like Gudie Leisure Farm yourself? That's possible!