World: get ready for a delicious cup of tea from Malawi!
Satemwa Tea Estate is a Malawian SME that was founded in 1923. The company produces quality teas and has an undeniably sustainable character. Satemwa was the first Malawian tea company to be awarded a Fair Trade certificate! As well as this, the company has also achieved Rainforest Alliance and UTZ certification. It has emerged as a pioneer in the area of CSR (Corporate Social Responsibility) in Malawi. Satemwa has stimulated the employment of women and manages its own hospital and school for employees (and their children) and the population of the surrounding communities. With more than 1,300 employees - 800 more in the harvest season - the tea company creates a lot of jobs and plays a role in the Malawian economy that cannot be underestimated. Plus, every year, Satemwa supports 130 students in higher education through awarded study grants. Finally, it is also a corporate member of the UN Global Compact. Talk about a sustainable pioneer!  
Satemwa has developed a 'direct trade partnership' with the Msuwadzi Small Holder Tea Growers Association. For ten years, Satemwa has worked closely with the group of 198 independent tea farmers (92 of whom are women) in the production of Speciality Teas. This collaboration led to the association, under the guidance of Satemwa, being Fair Trade, Rainforest Alliance and UTZ certified. A so-called out grower manager from Satemwa trains the members of the association in innovative picking techniques, production techniques and capacity development. The collaboration has led to the establishment of the tea brand YAMBA tea that is sold in Malawi and neighbouring countries.  
Certification as a road to new opportunities
Approximately 90% of the tea produced by Satemwa is black tea. Every year, approximately 2,500 tons of tea is sold to major tea brands, such as Lipton, Pickwick and Twinings. By investing more in Specialty Teas and by further processing the tea into green, oolong, white and herbal teas, the small farmers can offer high-value products to richer markets in Europe and the United States. Satemwa wants to create maximum added product value in the country of origin.  
There is no specific certification needed for the sale of black tea to major brands. Large multinationals themselves perform quality testing in their own laboratories. The same applies to the sale of tea under an own brand name, such as with YAMBA tea.
With the Specialty Teas, Satemwa is aiming more at the international market. And that is where international food safety standards do come into play. Not a single tea-producing company in Malawi has been able to achieve an international food safety certificate thus far. For Satemwa, this is an excellent opportunity that would put them on the tea-lover's map.  
A certification is not only interesting for Satemwa employees, but also for the Msuwadzi Small Holders Association. It would allow them to process and pack Speciality Tea and their own YAMBA brand in a certified environment. That would open the doors to export to countries further afield.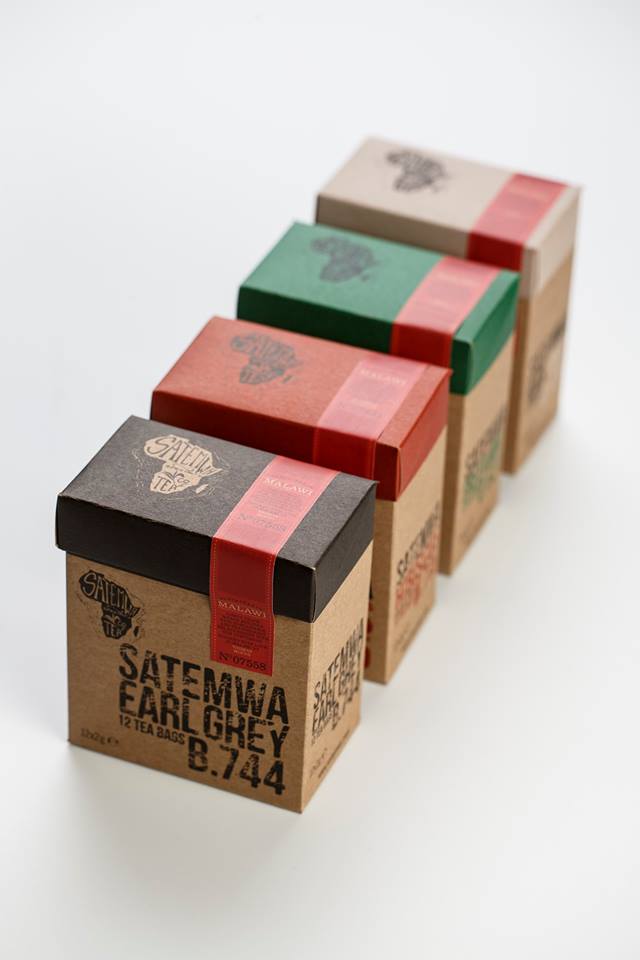 Sustainable and organic
Besides internationalisation and certification, Satemwa has now set its sights on organic tea production. Complementing the traditional tea market, which is competitive and operates with small margins, Satemwa wants to carve out a niche with organic tea. Through their satellite in Boechout, started as a one-man business but now an office with three employees, Satemwa can attend trade fairs in the United States, the Netherlands and Germany, among others, and seek expertise and knowledge around organic production.
Naturally, a quest for expertise is music to Exchange's ears. We put Satemwa in touch with UGent professor Stefaan De Neve, expert in guiding farmers in their quest for organic production. In addition, Satemwa is now also looking at Mozambique, where one of our BDMs exports bat fertiliser to South Africa with his company GuanoMoz. Just 400 kilometres from Satemwa, a collaboration between these two southern companies would be optimal.
Belgian partners!
Two Flemish companies are convinced to assist Satemwa in its growth ambitions. Stop Spices, a company of herbs and spices from Dendermonde, shares its expertise on certification, digitalisation and packaging technology. Comma merkenmarketeers, a marketing agency from Zedelgem, coaches Satemwa in developing a specific marketing strategy for the European market.
The official certification is well within sight. The international market may quietly start looking forward to a delicious cup of Specialty Tea. Planted, picked and processed in Malawi, The Warm Heart of Africa!